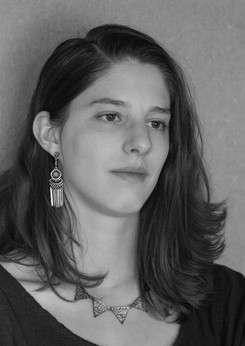 Well, hello there ;)
I am a third year student at Emile Cohl art school, aiming to become a concept artist for video games.
I have a game design bachelor's degree from the Zürich University of the Arts, giving me the general competences and knowledge for a full video game production pipeline, with my strengths lying in concept art, storytelling, game design and animation. Some of my student game projects were selected for awards and exhibited at festivals, such as Gamescom. I worked as concept art intern at apelab studio during summer 2015 (project "Sequenced") and was chosen along with two co-students to develop our game Castle Hustle in Sweden as part of the Stugan game accelerator.

My current studies are helping me to strengthen my academic drawing skills and widen my general culture. I am currently working on departing from my old cartoony style and into a more realistic direction.

You can contact me at: baechtold.julie@gmail.com

and also find me on Artstation, Instagram and LinkedIn.

LANGUAGES: french - english - german - spanish